Hluhluwe uMfolozi Game Reserve

Hluhluwe iMfolozi Reservations
The town of Hluhluwe is the epicenter of one of the finest wildlife, scenic and cultural areas in South Africa. There are numerous accommodation options with respect to wildlife venues within 100 kms of this village.

Hluhluwe uMfolozi Wildlife
Some of South Africa's finest private game parks, Phinda and Thanda Private Game Reserves, Amakhosi and Mkuzi Falls Lodges in the Amazulu Game Reserve, are fully hosted and catered for venues where one normally has really incredible game viewing of the high profile animals, are all in close proximity to Hluhluwe. There are also a number of more recently established conservancies such as the Zululand Rhino Reserve, where the restocking of key species is still in progress. These venues do however already offer an excellent wildlife experience.

For a less costly option or for those that prefer to drive themselves, the Hluhluwe iMfolozi Park is the epitome of a really excellent provincial park. Here a number of accommodation types are available to the public. Hilltop Camp is the only facility in the Park with a restaurant whilst also providing self-catering options. Mpila Camp, the new Nselweni Bush Camp , the four Bush Lodges and Masinda Lodge all sole use venues, sleeping parties of up to 8 guests, are all self-catering.

Sightings of white rhino, buffalo, elephant, giraffe, zebra and a number of antelope species are regularly enjoyed. Lion, cheetah wild dog and leopard are far more difficult to find although many guests are fortunate and see all the more sought after species. The Ithala and Mkhuze Game Reserves, along with the protected area around Lake St Lucia, the Isimangoliso wetland park, also provincial parks administerd by Ezemvelo KZN Wildlife, offer excellent game viewing – not all key species are present in these Parks. From St Lucia there is access to the coastal forest reserve, sea shore and Indian Ocean. In season specialized excursions viewing turtles coming ashore and laying their eggs or whales and dolphins at sea are offered.

Hluhluwe uMfolozi Scenic
This part of Zululand offers very diverse topography from the Indian Ocean coastline through to the inland Highveld. Estuary's, gorges, krantzes, grasslands, savanna and forests, a wide diversity of biomes.

Hluhluwe uMfolozi Culture
Rural Zululand with uMuzi's (homesteads) of the Zulu peoples scattered throughout this area of rolling hills. In an attempt to allow guests an insight into Zulu culture there are a number of venues where guests my visit a township, where the day to day lives of the modern Zulu peoples may be experienced, or the living museums, Cultural Villages depicting their traditional way of life.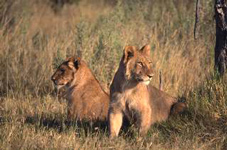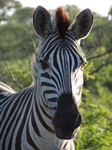 Hluhluwe Accommodation - Hluhluwe uMfolozi Game Reserve

Hilltop Camp
Hluhluwe uMfolozi Game Reserve

The award-winning Hilltop Camp on the summit of a forested hill offers fine views of the Hluhluwe iMfolozi Park. Hilltop camp, the oldest Big 5 wildlife venue in KwaZulu-Natal, was extensively rebuilt and enlarged in the early nineties, and today accommodation at Hilltop Camp ranges from the luxury selfcatering 8 bed Mtwazi lodge to a variety of self-catering and non selfcatering accommodation facilities.

Read more

Mtwazi Lodge
Hluhluwe uMfolozi Game Reserve

Mtwazi Lodge is situated in the grounds of the renowned Hilltop Camp in the Hluhluwe Game Reserve, and boasts a magnificent setting under a large sycamore fig within its own secluded bushveld garden. This eight-bedded lodge, once the original home of the warden of the reserve.

Read more

Muntulu Bush Lodge
Hluhluwe uMfolozi Game Reserve

Rough it in absolute style in the luxurious seclusion of Muntulu Bush Lodge.
Set on an elevated bank , the lounge looks down into the palm lined Hluhluwe River where a variety of animals, including elephant and rhino, gather daily to quench their thirst. This 8 bed Bush Lodge has to be booked as a unit by one party at a time.

Read more

Munywaneni Bush Lodge
Hluhluwe uMfolozi Game Reserve

The Munyawaneni Bush Lodge overlooks the confluence of the Hluhluwe River and the Munyweneni Stream. This 8 bed Bush Lodge may only be booked by one party at a time.

Read more

iMfolozi Accommodation - Hluhluwe uMfolozi Game Reserve

Gqoyeni Bush Lodge
Hluhluwe uMfolozi Game Reserve

The Gqoyeni Bush Lodge, in the Hluhluwe iMfolozi Park is situated on an elevated peninsula overlooking the confluence of the Black Mfolozi River and the Gqoyeni Stream in an excellent game viewing location on the Sontuli Loop. The lounge offers uninterrupted views of the sand banks and reed beds of the river which is a favoured drinking spot.

Read more

Hlatikhulu Bush Lodge
Hluhluwe uMfolozi Game Reserve

Elevated on a terrace overlooking the Black iMfolozi River this lodge is situated in the heart of the park and provides excellent opportunities for walks. Four 2-bed units, each with own private showers and toilets en suite, are linked by wooden walkways to a central living area.

Read more

Masinda Lodge
Hluhluwe uMfolozi Game Reserve

This secluded lodge sleeps six/ eight people in three bedrooms, all of which have private bathrooms en-suite and with the extra 2 in an annex which is not of the standard of the main house.
This is a self-catered lodge and is booked by one party at a time, minimum charges apply.

Read more

Mpila Camp
Hluhluwe uMfolozi Game Reserve

Centrally situated in the iMfolozi section, Mpila Camp commands magnificent views of the Wilderness area.
The self catering Chalets and Safari tents accommodating 2 people in each also have an additional sleeper couch suitable for children.

Read more

Nselweni Bush Camp
Hluhluwe uMfolozi Game Reserve

The Nselweni Bushcamp situated overlooking the Black uMfolozi River. It has 10 2-bed selfcatering brick under canvas Chalets, each with own kitchenette and shower and toilet en suite. For larger groups there is a central lounge / dining / kitchen area.

Read more